Highest certification in the textile industry
Machine wash at max. 30 °C or 86 F with a short spin cycle

Gently hand wash in cold water with mild detergent

Do not dry clean or tumble dry


Iron at a maximum of 110° C or 230 F





To ensure the longevity of your Atena dress and preserve its pristine condition, we recommend gently hand washing it in cold water with a mild and ecological detergent.
Circe is available in a version made with our SeaCell fabric or an innovative fabric obtained from mint combined with organic cotton. SeaCell is a blend of algae and eucalyptus that offers comfort and is gentle on the skin. In addition to being perfect for those with sensitive skin and allergies, the properties of the algae improve hydration, protect the skin from UV rays, and prevent aging. SeaCell absorbs 50% more sweat than cotton and is thermoregulating. Our mint fiber, on the other hand, is as soft as cashmere and offers antibacterial, anti-dust mite, and refreshing properties.
At Tabinotabi, we believe that sustainability means harmony with nature, and that's why each of our garments is created slowly, with incredible attention to detail and in low production volumes. Our collection aims to be durable and timeless, able to adapt to size changes and passing trends. By choosing Tabinotabi, you contribute to fight fast fashion and help us protecting the health of your body and your planet!
Fall in love with healthy textiles
We're passionate about bringing out the most innovative and natural textiles and materials.


Suitable for all skin types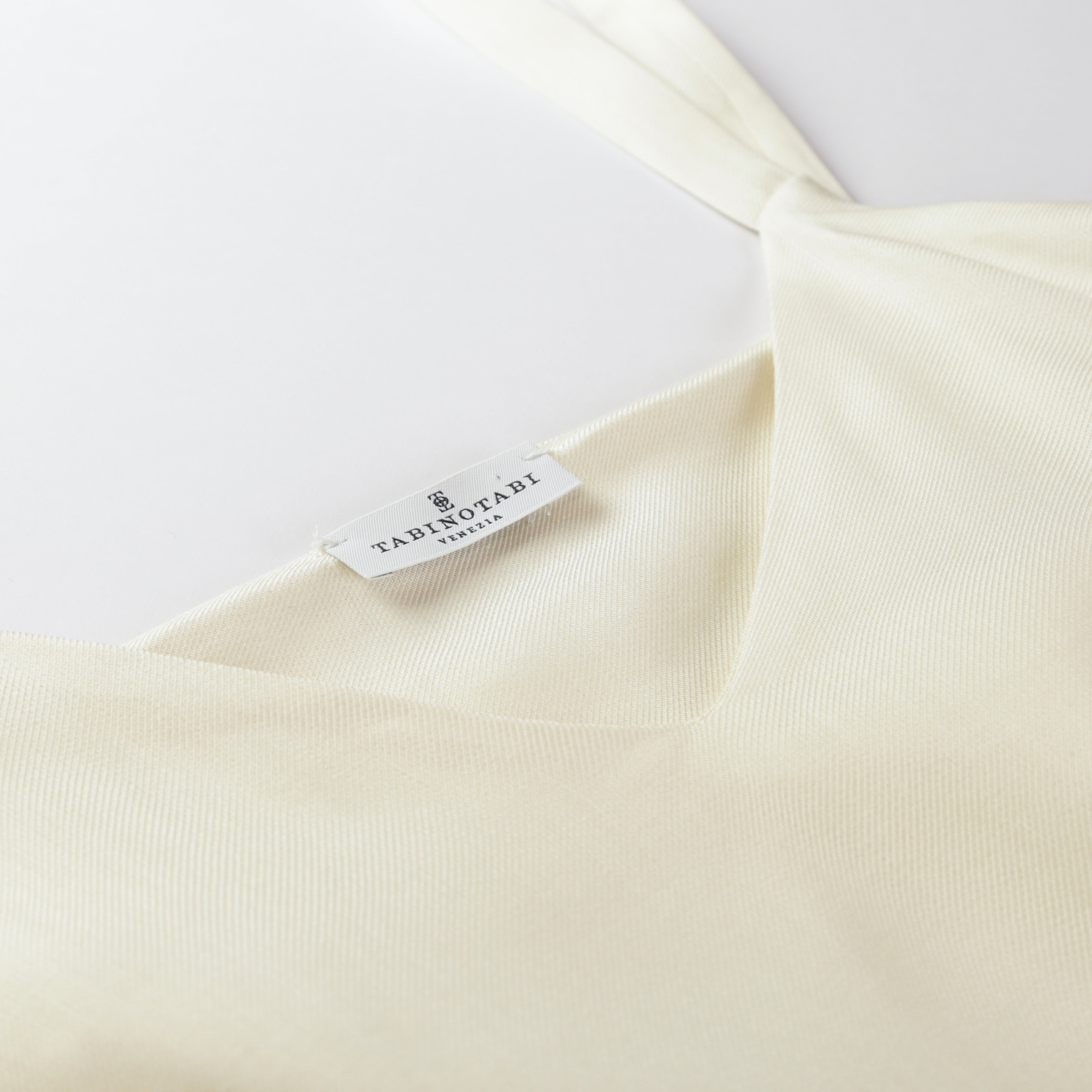 Made in Venice, with care
Circe is proudly made in Venice, where our dedicated team ensures every detail meets our exacting standards. By manufacturing in Venice, we not only support local artisans but also contribute to the sustainable growth of the region's fashion industry.
Explore the elegance and eco-consciousness of Circe and our top Medea, perfectly designed to complement, and embrace sustainable fashion, by experiencing the beauty that aligns with your values.
Bellissimi questi vestiti
Perfect for any occasion!
Have questions? We're here to help
What type of fabrics are used for Tabinotabi products?
How can I understand what is the right size for me?
What payment methods do you accept?
Can I return or exchange a product?
How is shipping carried out?
Are Tabinotabi products truly sustainable?
How can I stay updated on new collections and Tabinotabi initiatives?
Where are Tabinotabi products manufactured?
How can I contact Tabinotabi's customer service?
How long does shipping take?
Give us a call or mail us by anytime, we endeavor to answer all inquiries within 24 hours on business days. We will be happy to answer your questions.